Bernard Löhr awarded lifetime achievement honorary award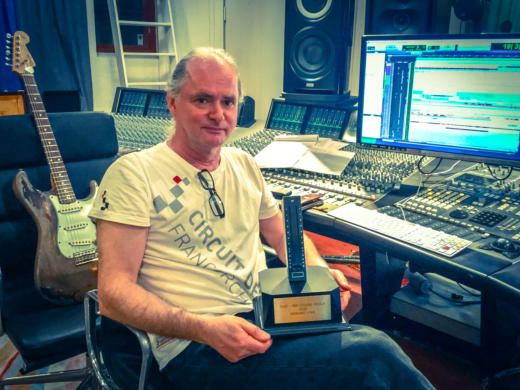 Swedish Sound Engineers Society is an association of sound engineers, producers
and sound directors with the purpose of organising those who work with audio in
music, live, broadcast, movies, games and interactive media.
The award was established to highlight groundbreaking and exceptionally qualitative
sound work performed by a sound engineer/producer resident in Sweden.Work whose artistic and technical quality brings joy to millions of music/sound lovers
around the globe and disseminates awareness of the value of enjoyable sound,
highlighting Sweden's tradition of sound technology and music.
In previous years Mikael B Tretow, famous for the creation of the "ABBA sound" and
Alar Suurna, sound engineer for Roxette among others, have been honoured
the same award.
The Board's motivation for the award to Bernard Löhr:
"Bernard Löhr usually does not need a detailed presentation. He has worked in close
collaboration with Benny Andersson of ABBA since the early 1980s and is behind the
music recording and music mix for the films Mamma Mia and now Mamma Mia 2
premiered in July 2018. Together with Björn and Benny (from ABBA), he has been
the driving force of the sound work for musicals Chess and Kristina from Duvemåla.
He has also worked with ABBA, Celine Dion, Robyn, Westlife, Ace of Base and
many other Swedish and international artists.
Bernard is an idol and role model for many professionals in the industry, and his
productions have inspired millions of people, not least many children and young
people who learned to know ABBA, Chess and other musicals, thus enjoying
Swedish music and "the Swedish sound".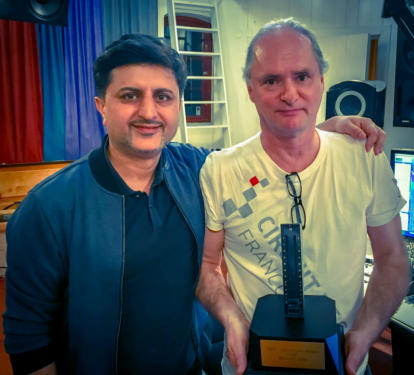 Jian Rödblom (chairman of the SSES board) and Bernard Löhr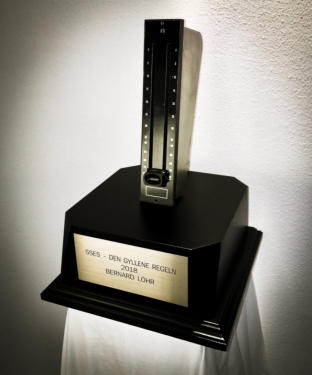 Den Gyllene Regeln 2018 ("The Golden Rule/Fader")
His company Pole Position is a world leader in sound recording for movies. Recently
Bernard and his colleagues worked for the movie Dunkirk, where Pole Position recorded
and created the majority of the ship and aircraft sounds. Dunkirk was nominated for
eight Oscars and won three. Bernard's sound mixing for movies is featured in
Mamma Mia and Mamma Mia 2.
The actual volume fader of the award trophy comes from a mixing console that Bernard was
working on for many years during his time as Studio Manager at Soundtrade Studios in
the 1980's. This console was used for hundreds of recordings, including ABBA's Voulez Vous.
Bernard Löhr, Mix Bioraphy – Mono Music


Jury – SSES Board
Fabian Begnert, Johan Eckerblad, Jan Erik Eriksson, Juhani Hemmilä,
Mia Lorentzson, Torkel Odéen and Jian Rödblom (Chairman of the Board)
Photo
Jian Rödblom and Juhani Hemmilä